The Arkansas Department of Transportation utilizes a Special Provision titled "Motorist Assistance Patrol" on some of its large interstate projects.
The following is an excerpt from the specifications:
DESCRIPTION: This item shall consist of patrolling the traffic lanes in the construction zone during any lane closure and providing basic assistance to stalled motorists.
SERVICES PROVIDED: The work zone area shall be continuously patrolled during any lane closure. The Contractor will provide three general categories of service:
A. Locating disabled vehicles on the shoulder of the highway segment and providing the assistance listed below if such assistance will make the vehicle operational.
B. Locating a disabled vehicle in traffic on the highway segment and, at the motorist's election, to move the vehicle to the shoulder of the highway and there provide the assistance listed below if such assistance will make the vehicle operational.
C. Assisting motorists and local public agencies or law enforcement authorities as requested concerning an accident or other emergency on the highway segment. Such assistance includes protecting the scene of an accident, cleaning up minor debris caused by an accident, and calling and assisting local law enforcement in the event of an accident.
A Recent Event
The following event occurred on our I-55 rehabilitation project in Mississippi County, Arkansas. On this project, we provide Motorist Assistance Patrol (MAP). LaQunitez Tucker is one of the MAP crew.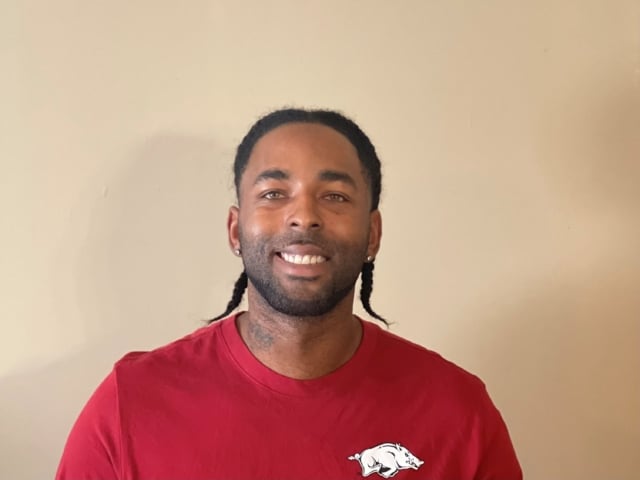 On Friday, September 30, 2022, LaQuintez Tucker was making his regular round trip on Interstate 55 when he observed a pedestrian walking in the traffic lane in the opposite direction he was traveling. LaQuintez immediately pulled over and approached the gentleman, asking if he could be of service; the man appeared confused and did not know where he was. The man informed LaQuintez he had run out of gas. LaQuintez told the gentleman he could provide gas for his car. However, the man didn't react or respond to him.
LaQuintez heard the man's phone ring and noticed it was lying on the pavement. He answered the phone; it turned out to be the man's wife and daughter who thought he was somewhere in Kansas. LaQuintez informed the ladies the man was in Arkansas. The two women started crying and screaming. At this point, LaQuintez called the Arkansas State Police and stayed with the man until they arrived on the scene.
Upon arrival, the State Police took control of the situation and sent the man by ambulance for care. State Police advised LaQuintez he had just saved a man's life.
The next day the man's wife and daughter called the MAP truck and thanked him for saving their loved one and keeping him safe until help arrived.
We THANK LaQunitez for doing his job – assisting motorists within our Work Zone.
We RECOGNIZE LaQuintez for being a caring and kind person to this distressed and confused gentleman!