Delta Companies Inc. is a highway and site development contractor specializing in asphalt paving and road construction materials.
During peak season, we employ approximately 400 men and women dedicated to building and maintaining the transportation infrastructure throughout southeast Missouri and northeast Arkansas. We are vertically integrated, with numerous aggregate locations, asphalt plants, a liquid asphalt terminal, an emulsions plant, and local construction offices, to serve all your transportation infrastructure needs. We continuously strive to be a model of excellence by working with our customers to provide safe, sustainable, and cost-effective solutions.
Our services include asphalt paving; aggregate base construction; site development; airport construction; grading; and drainage. In addition, we provide production of road construction materials, including aggregates; hot-mix, cold-mix, and warm mix asphalt; emulsions; and other asphalt-related products.
These are the Delta Companies:
Delta Asphalt, Inc.
Delta Asphalt of Arkansas, Inc.
Apex Paving Company
Southeast Missouri Stone Company
Heartland Asphalt Materials Company Inc.
Ballou Pavement Solutions, Inc.
Heartland Materials Quarry
Williamsville Stone Company
Dexter Sand & Gravel
ASA Asphalt
We are a part of the Colas Group — the worldwide leader in transportation infrastructure construction and maintenance.
This allows us to provide "worldwide expertise with a local presence." The Colas Group is active in road, air, rail, and maritime transport infrastructure; urban development projects; and recreational facilities. With 55,000 employees spanning five continents around the world, the Colas Group completes over 60,000 projects each year, backed by a tight international network of construction materials facilities, including aggregates mining sites, asphalt plants, ready-mix concrete plants, liquid asphalt terminals, and emulsion plants.
Our goal is to operate our business with the highest level of integrity, responsibility, and accountability.
We will be ethical in our business practices.
We will communicate honestly and provide leadership to our employees.
We will develop long-term and positive relationships within our communities.
We are committed to providing a safe working environment, and believe that no work is so important or urgent that it cannot be performed safely.
We know our employees are committed to "doing the right thing in the right way."
We strive daily to make this a part of our culture to ensure this approach takes precedence over short-term profits or simple convenience.
The foundation of Colas USA companies' ongoing success and development lies in earning and maintaining the trust of our customers, employees, shareholders, and other third parties.


Our flexible, decentralized organization gives each of our employees the autonomy to act in accordance within the distinct characteristics of each Colas company location. Given that autonomy, it is essential that we operate in a manner consistent with our values and in compliance with our ethical principles and the law.
We have established nine core values to guide our behavior in all aspects of our business activity. These values reflect who we are and what we do. They guide and inspire our work every day.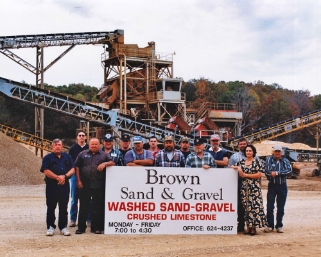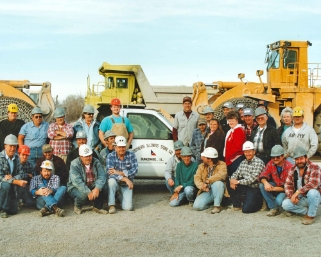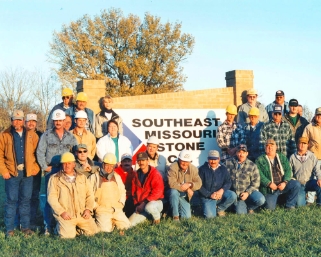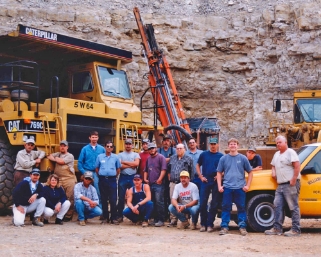 The safety of our employees and the traveling public is everyone's responsibility. Plan safety into every aspect of our work and do not deviate from that plan. Strive for zero incidents.
Our business conduct will include the highest level of honesty, ethics, and moral correctness. We will not compromise employees, customers, or our Company.
Respect is the basic rule of behavior that guides every employee in all of his or her actions: respect for oneself and respect for other employees, customers, third parties, the trade unions, society-at-large, the Colas Group's principles, laws, and regulations, the environment, fairness and ethics in the broadest sense.
Our culture of teamwork allows us to work together within the Company, and with our customers to deliver better solutions and collectively accomplish our goals.
Each employee should show initiative and be motivated by a desire to win, to commit, and to succeed.
Our actions must match our works. Each day we must strive to earn our reputation rather than simply manage it. To that end, we must operate in a manner in which our integrity and values cannot be questioned ‒ that is, we must be authentic.
Each day, every employee is expected to give the best of themselves, to strive constantly for quality and to demonstrate the highest level of professionalism ‒ and to lead by example.
Each individual is fully accountable for his or her decisions and actions.
Relations within the Colas Group are based on trust, which is the cornerstone of autonomy, frankness and authenticity. It is for each person to establish and develop his or her trustworthiness and for each person to extend trust to others.