HISTORY of The DELTA COMPANIES INC.
In 1923, Edward Regenhardt and his sons, William and Ted, incorporated as the Regenhardt Construction Company.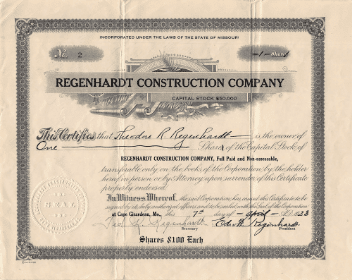 They brought in the Harrison brothers, Charles (C.L.), Robert (R.D.), and Arthur (A.W.), to handle the business side while the Regenhardts managed the construction operations. This partnership led to the establishment of a series of construction and materials companies that would eventually become the Delta Companies Inc.
Prior to entering this partnership, Edward Regenhardt was a building contractor in the Cape Girardeau, Missouri area. His company constructed many buildings throughout the area, including Academic Hall on the campus of Southeast Missouri State University in 1903 (completed in 1906) and the new combined police station and fire department building at the northeast corner of Independence and Frederick Streets in 1908.
Politics and his friendship with President William Howard Taft (27th president of the United States 1909 – 1913) played a major role in Regenhardt becoming the U.S. Marshal for the Eastern District of Missouri in 1910. He was sworn into office on June 21, 1910. When his term ended in June 1914, he returned to Cape Girardeau and later incorporated the Regenhardt Construction Company.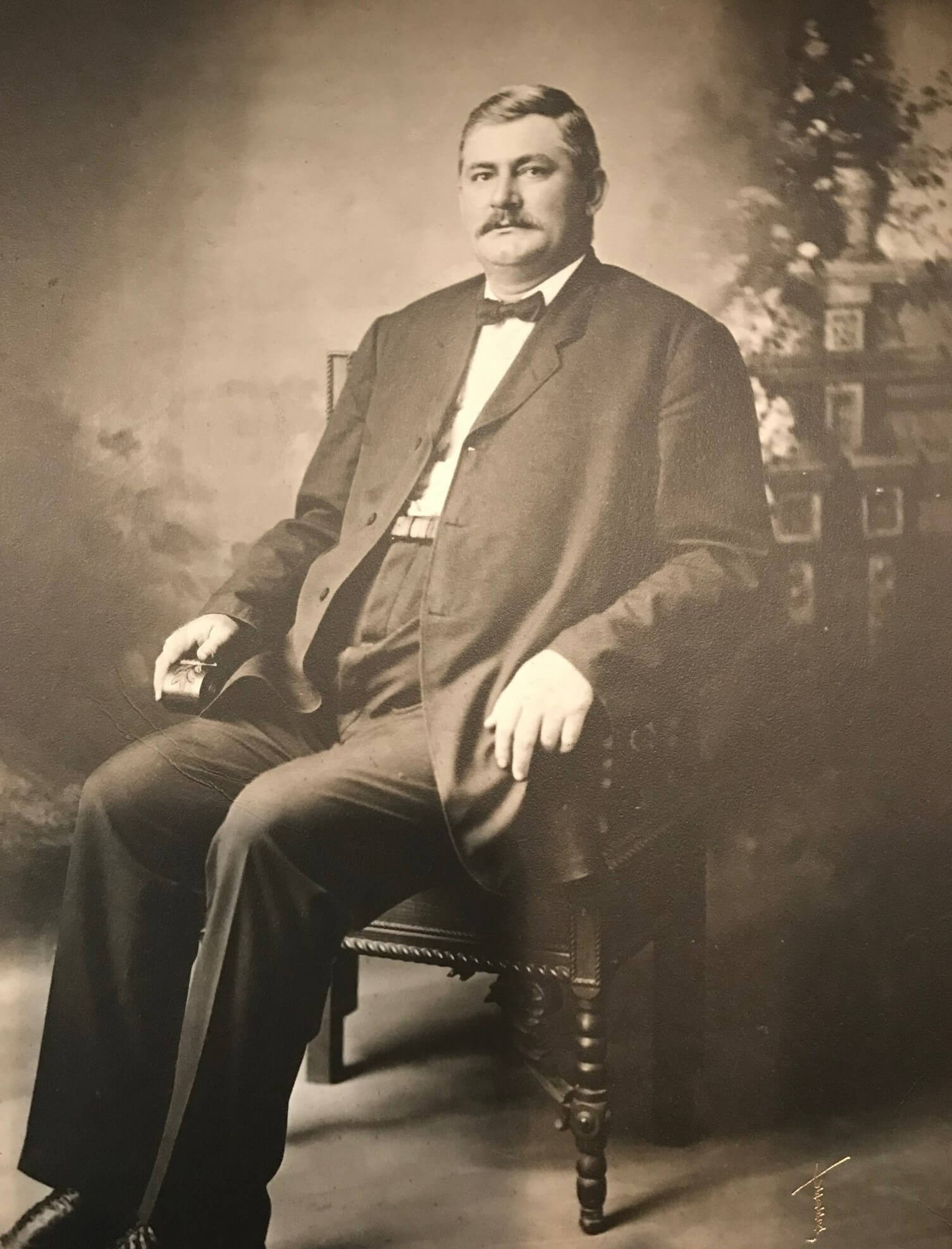 "Big Ed" Regenhardt, as he was popularly known to thousands, being six feet seven inches tall, and weighing 312 pounds when in "fighting trim," was probably the only man who ever addressed the president of the United States by his first name and then slapped him on the knee to impress it.
When Regenhardt was United States marshal he took one of the publishers of The Missourian with him to Washington on an official errand. While there the two called on President Taft. A large number of people were waiting in the outer office to see the president and suddenly the president passed through a hall that gave him a view of the crowd.
He spied Regenhardt and turning suddenly he stepped into the room and took him by the hand, leading him and the others of the party into his office. While sitting there at the big desk, President Taft was recounting a political experience and with a thunderous chuckle slapped Ed. on the knee. Evidently wishing to be as complimentary as the chief executive, Ed. Addressed him as "Bill" and gave him a whack on the knee that made a noise like blasting rock.
After a while Secretary Chas. Nagle of the Interior Department, reminded the president that the Cabinet was waiting for the regular weekly meeting, and President Taft then invited Regenhardt and the others to step into the Cabinet room and see his official family. Every member of that body was standing by his chair when the president stepped in and after a round of introductions President Taft invited Regenhardt to call often.
Source: Southeast Missourian, October 4, 1929, page 3:
U.S. MARSHAL IS SWORN IN AND SHOWERD WITH FELICITATIONS. JUDGE DYER PRAISES MORSEY
Four Subordinates Reappointed – Tallest Officer in Federal Courts Wants Lower Ceilings
Edward F. Regenhardt was sworn into office as United States Marshall for the Eastern District of Missouri yesterday morning by Clerk W. W. Nall of the United States District Court. At the same time the retiring marshal, Col. W. L. Morsey, rendered his final accounting with the court, which opportunity United States District Court Judge David P. Dyer seized to deliver from the bench a eulogy upon Col Morsey and his retiring deputy Louis Wild. The accounts were approved and ordered filed by the court. In part, Judge Dyer said: The presentation of the accounts of Mr. Morsey as marshal terminated his official connection with the court. In parting company officially with Mr. Morsey it may not be out of place for the court to that no public official has quitted the service with greater honor than does Mr. Morsey. The court feels authorized to any that his official action and courteous demeanor gained for him the confidence and respect of every judge that has presided in this or the Circuit Court of Appeals for this district. He carried with him in his retirement the best wishes, not only of the judges, but the members of the bar as well. I have known him all of his life – we were raised in the same neighborhood, and it was my privilege to know his father, who was a distinguished lawyer in Warrenton. Mr. Morsey retires with a record untarnished and with the respect of every law-abiding citizen with whom in these many years he has come in contact. His successor, whom I hope and believe will be a worthy successor to the retiring marshal, will now take the oath of office. The best wish I can make for Mr. Regenhardt is that when his term of office expires he can point with as much pride to the conduct of his office as Mr. Morsey does to his.
Col. Morsey Tenders Thanks
Col. Morsey in response thanked the court, his official associates and subordinates, the legal profession and the press for their courtesy throughout his twelve years of office. He showed emotion which affected all who heard his simple speech of thanks. Marshall Regenhardt announced that Louis Wild, who voluntarily retired to return to his home in Warrenton, Mo. Would be succeeded by Edward E. Whitworth of Poplar Bluff, Mo. as office deputy, as announced in the Globe-Democrat about two weeks ago. Whitworth was formerly a deputy sheriff of Butler County and for eight years a police officer in Poplar Bluff. The marshal announced the following reappointments: Edmund J. Watson, chief office deputy, Oscar A. Knehans, bookkeeper, John J. Williams, office deputy, and Joseph P. O'Hearn, resident deputy at Hannibal. The new marshal was recipient of many felicitations at his office. On his desk stood a giant bunch of flowers from his cousin, Robert H. Mueller, of the Hamilton-Brown Shoe Company; The Democrats of Cape Girardeau, MO., A. V. Vasterling, president pro-tem of the Cape Girardeau City Council, J.C. Cairns and J. T. Sackman, presented their fellow townsman with a solid gold star, emblematic of his office. Mr. Regenhardt is known among his friends as "Big Ed" Regenhardt because of his size. He is the largest United States marshal in the country, measuring 6 feet 5 ¾ inches and weighing 290 pounds. He was formally a building contractor at Cape Girardeau. Yesterday he said he would recommend a number of radical changes in the office arrangements at the Federal Building. He has been given permission to fix up a private apartment for the United States commissioner and a private office for himself. He said: "These high ceilings are unsanitary. I am going to prevent bad air from circulating toward the top. I want this office just as hygienic as possible. St. Louis Globe-Democrat August 2, 1910, page 3, col. 4 Located: 9 Dec 1983 St. Louis Central Library
Source: Rob's Genealogy (https://robsgenealogy.com/)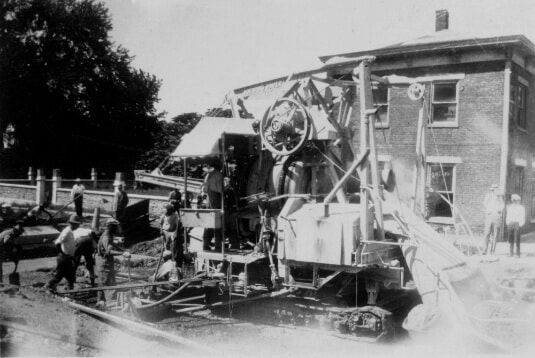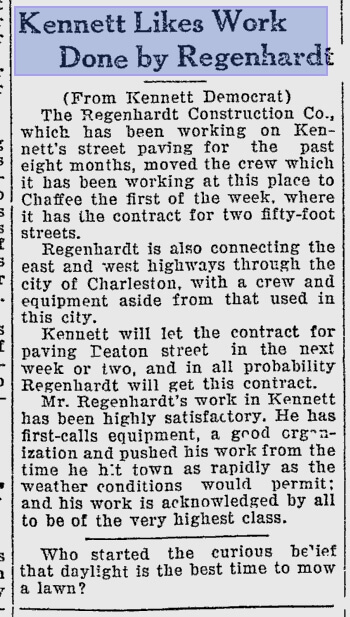 The Early Years – 1920s through 1940s
This first partnership constructed roads and other concrete construction projects throughout Missouri, Illinois, and Kentucky.
Their first paving project was for the city streets in Poplar Bluff, Missouri in 1923. They mixed the concrete in a central location and hauled it to the jobsite. Other paving contracts in the 1920s included city streets in Charleston, Chaffee, DeSoto, and Kennett. In 1924, the company was awarded its first state highway project. It consisted of 14 miles of concrete pavement on Highway 9 (now Highway 72) beginning in Millersville and heading west toward Fredericktown.
Notable work in the 1920s included projects in Cabery, Illinois and Advance, Missouri in 1925; 14 miles in Pike County, Illinois in 1926; 20 miles in Kankakee County, Illinois in 1927; Route 70 in Lee and LaSalle Counties, Illinois in 1928; and Route 66 in St. James Missouri in 1929.
Edward F Regenhardt, President of the company, passed away May 12, 1926 at the age of 59. The company reorganized, and C. L. Harrison was elected President. William M. Regenhardt was elected Vice President and General Manager. Ted Regenhardt was elected Second Vice President.
In 1930, the Regenhardts' younger brother, Edward Taft "Tiny" Regenhardt, entered the partnership after graduation from the Missouri School of Mines with a Civil Engineering degree. Later, Ted and Edward T. sold their parts of the business to their brother, leaving William Sr. as a partner with the Harrison brothers.
In 1931, Ted Regenhardt and Charles Kassel invented a motorized subgrade machine. Minutes from the January 14, 1931 Regular Directors Meeting state: "The President next explained the proposition concerning the building of a subgrade machine by our shop forces and the Regenhardt brothers. After full discussion, it was decided to allow the expenditure of $2,500.00 for the purpose of experiment." The machine received a U.S. Patent in 1933.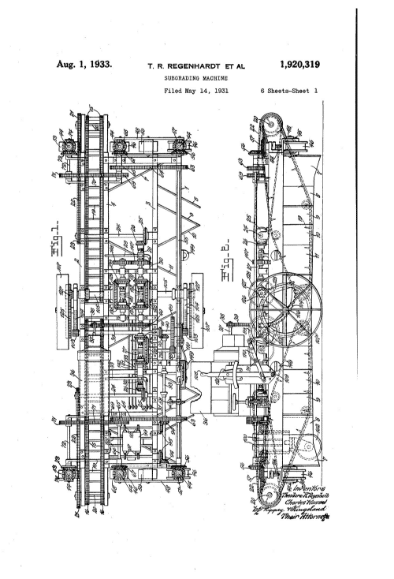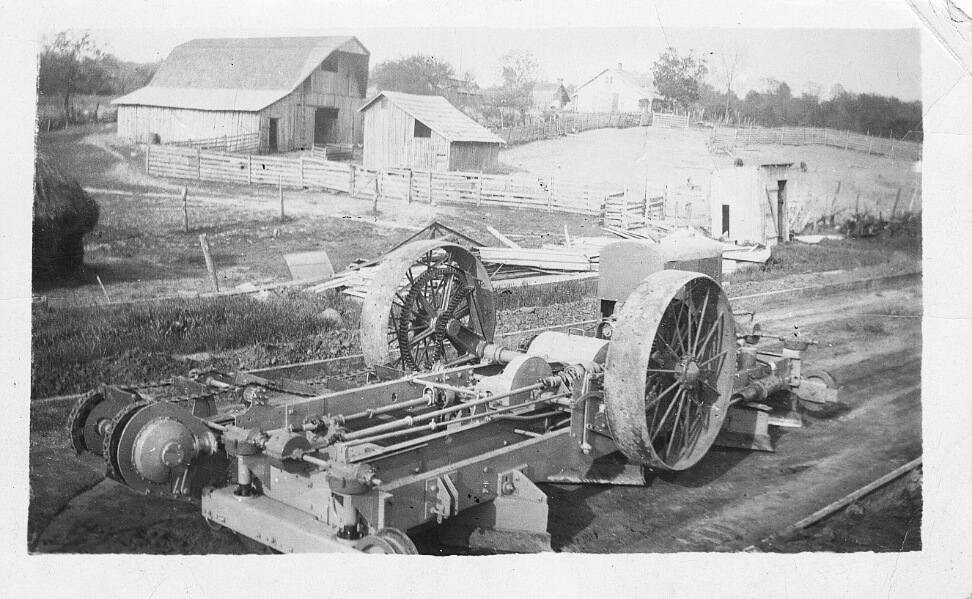 Notable work in the 1930s included: 17 miles on Routes 63 and 66 in Phelps and Maries Counties, Missouri in 1930; Route 142 in DeSoto, Missouri in 1931; Routes 70 and 146 in Compton, Illinois in 1932; Route 148 in Jefferson County, Illinois and Highway 37 between Mt. Vernon and Marion, Illinois in 1933; Routes 6 and 4A in Williamson County, Illinois in 1934; Route 140 in Hardin County, Illinois in 1935; bridge work in Hardin County, Crawford County, Perry County, and Washington County in Illinois in 1936; bridge work in Massac and Pulaski Counties in Illinois in 1937; 4-lane highway in Fayette County, Kentucky in 1938; sheet piling and concrete placement for the U.S. Government Flood Control Project in 1939.
Bob Harrison eventually bought out his brothers and the partnership then consisted of Harrison and William Regenhardt, Sr. In the late 1940s, these two enterprising men expanded the business to include coal mines, highway construction, and levee building. In 1948, they opened a quarry in Buncombe, Illinois known as Southern Illinois Stone Company (commonly referred to as the SIS Quarry).
Notable work in the 1940s included: Route 143 in Saline County, Illinois and Route 147 in Williamson County, Illinois in 1940; Routes 4 and 71 near Chester, Illinois in 1941; runway construction at the Vichy Army Airfield near Rolla, Missouri in 1942; Charleston-Commerce, Missouri levee construction in 1943; levee work near Chester, Illinois in 1943; and coal mining near Harrisburg, Illinois in 1946.
Changes in Leadership – 1950s through 1980s
Major changes for the company occurred in 1952. Upon his death, William Regenhardt Sr.'s ownership passed to his three sons, William Jr., Thomas, and Joe. Bob Harrison passed his ownership to his nephew, Donald L. Harrison (also known as D.L.). The four formed a partnership that would establish Delta Companies as one of the largest concrete paving companies in the Midwest.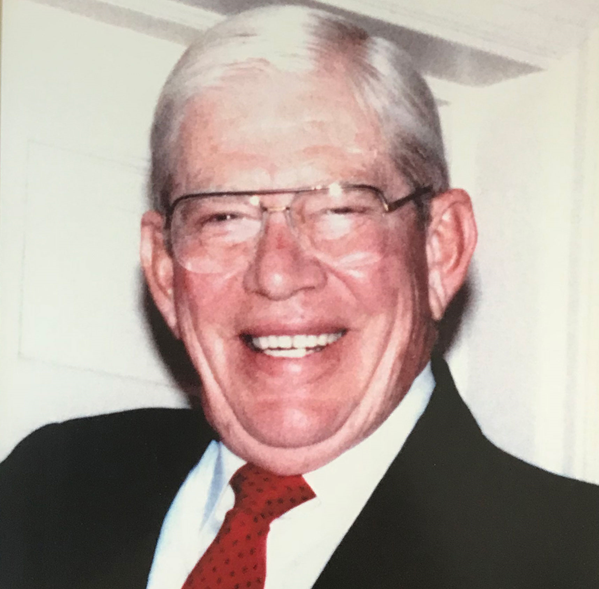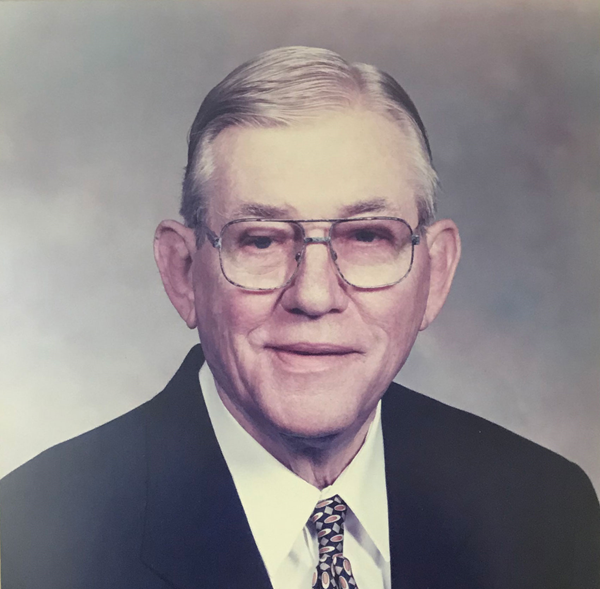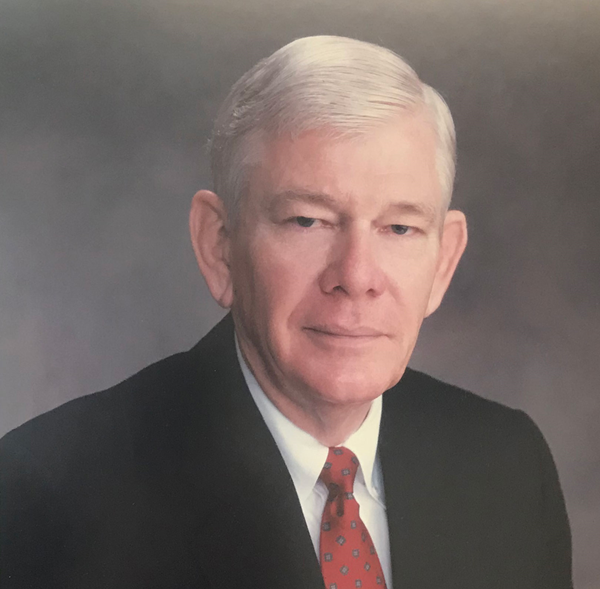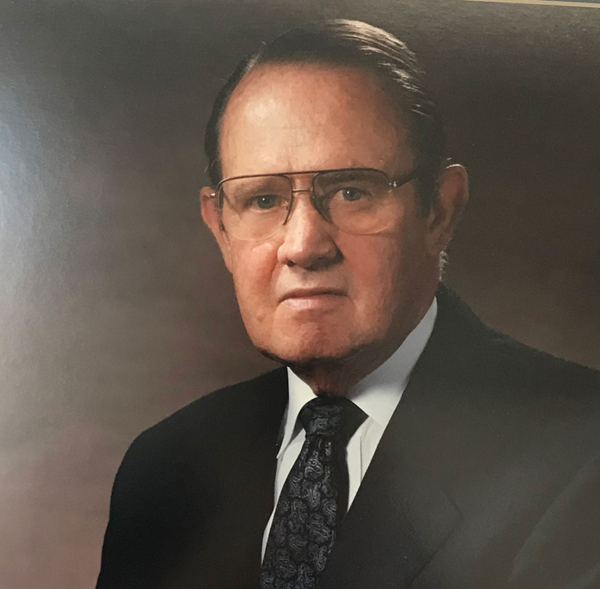 Delta Companies performed work on Interstate and State highways in Missouri and Illinois. In the 1953, Tom Regenhardt, Frankie Merritt, the firm's Master Mechanic, and Leonard Church, Merritt's assistant, invented a Formless Concrete Paving machine for concrete paving on State highway projects. This machine was first used on Route 37 in Whittington, Illinois.
The airport was originally built by the United States Army Air Forces in 1942 as a sub-base for Sedalia Army Airfield during World War II. It was designated as Vichy Army Airfield and was used by "I" Troop Carrier Command for training. The Third Air Force 76th Reconnaissance Group operated L-1 Vigilant and L-4 Grasshopper light observation aircraft from the airfield in the spring of 1943 in support of Army training at Fort Leonard Wood.
The airfield was vacated by the Air Force in March 1946; however, it was re-activated by the United States Navy which used it as an Outlying Field (OLF) for Naval Air Station St. Louis. When the Navy ended its use, it was deeded to the city of Rolla in 1957 and became Rolla National Airport.
Source: Wikipedia – The Free Encyclopedia
Paving Machine Invented in Marion Will Revolutionize the Industry
W.F. "Frankie" Merritt, 428 S. Future Street, Marion, has invented a machine which may revolutionize paving operations in the United States. Merritt, who is chief mechanic for the Regenhardt Construction Company of Cape Girardeau, Missouri, has developed a paving machine which requires no forms, but deposits the fresh concrete directly on the new road, saving approximately ten per cent in the cost of operation, and reducing the number of workers. With a traveling sub-grade machine, the results are practically the same as paving with forms.
Machine Made in Marion
Merritt drew plans for the machine on Sunday, March 1, 1953, and within six weeks and two days the new machine was ready to operate. The machine was made in the building owned by Raleigh Crain, just off West White Street and transported to the new road to be constructed south of Whittington.
Previous machines had not proved practical for this type of work and up to the Merritt model; all had laid a twelve-foot slab of concrete. This new machine lays a complete 24-foot slab.
Will Be Used This Year
The Regenhardt Construction Company was the successful bidder on two slabs of road in Southern Illinois recently and will use the newly developed machine in the construction of these highways this summer. One of these jobs will be Highway 51, north of Carbondale to DeSoto. This strip of road will be approximately ten miles long and will cost over $800,000.
The second strip of road will be in Edwards County, from Albion on Route 130 to Crossville, at the intersection of State Highway 1. This will be about nine miles long and will cost over $700,000.
Moved to Marion in 1950
W.F. Merritt moved to Marion in 1950 from Harrisburg. He has been an employee of the Regenhardt Construction Company since 1924. Merritt was born in Oran, Missouri August 17, 1906 and graduated from the Chaffee, Missouri High School.
In 1937, he married Maude Gidney at Wentzville, Mo. They have seven children, Mary Virginia, 16; Frances Ann, 15; Shirley Jean 14; Charles Raymond, 10; Carol Sue, 8; William Frank, Jr., 5; and Patricia Lynn, 4 months.
As chief mechanic, he works for the construction company throughout Illinois, Kentucky, Missouri, Tennessee, and Arkansas.
Motion pictures were made of the machine when it first went into operation on the Illinois Highway project in Franklin County. When it first went into operation it poured and completed 80 feet of 24-foot concrete slab during the first hour. The machine has a speed graduated from eight inches in a minute to 248 inches per minute. It has a total of 45 speeds forward and 45 speeds backward.
Construction of new machines will run approximately $15,000 each. The original model cost more than this amount, but many of the parts were custom made.
Recently Tried in Illinois
Encouraged by State Division of Highways at Springfield, the Regenhardt Construction Company recently laid a 24-foot Portland Concrete and Cement base course, nine inches uniform thickness on a 4.78-mile bituminous surfacing project on Illinois Route 37, two miles south of Whittington in Franklin County.
The machine was first used on August 3rd of last year. It is self-propelled and is supported on shoulders of the road with a pair of caterpillar tracks. Concrete is retained by two sliding or slip forms having the same vertical dimensions as the thickness of the slab being poured.
In operation, the metal plate and tie-bars are set ahead of the paver. The sub-grade of six inches of granular sub-base is carefully checked for elevation and wet down ahead of the machine.
Developed From Parts on Hand
The finishing machine was developed from parts on hand in the Regenhardt Construction Company's shops, and the complete construction cost approximately $17,500. Frankie Merritt, genius behind the new machine, has had over 30 years' experience in construction and road building. All details were worked out from rough sketches. The elevation and thickness of the slab was the big problem, but the machine with its numerous gears worked perfectly the first time it was tried.
Target Guides Equipment
The caterpillar tracks are outside the traveling form. The gasoline powered unit is near the center and a generator unit operates an electric vibratory motor. The 34-E dual drum paver and trailing water tank moves along with the machine.
Forward direction of the paver is controlled by an operator seated at the left of the 120-horsepower gasoline engine located in the center of the machine. A pointer hinged at the bottom of a target which is fastened to the forward end of the traveling forms guide the machine. The target is rigidly fastened on the front end of the left traveling form. Forked wire traveling along cord stretched between stakes at 25-foot centers, indicate the direction of the paver on target. Forked wire is also hinged for vertical movement to eliminate binding when passing over stakes.
The new machine is the only known one of its kind in the United States capable of paving a full 24-foot width. Besides highway engineers, several equipment manufacturers have evidenced considerable interest in the machine and have sent representatives to look it over. The Regenhardt Construction Company has applied for a patent for the machine.
Praise Cooperation of State
 D.L. Harrison, president of the Regenhardt Construction Company, in discussing Merritt's invention states, "We believe our paving machine has successfully demonstrated that the idea of paving without forms is no longer in the dream stage. The far-sighted cooperation of the Illinois Highway Department made feasible our experiment and development. We are convinced that this present machine is sufficient for the placing of base course concrete. Ultimately the idea may make the costly forms a thing of the past."
Source: Marion Daily Republican article by Paul Frick, April 15, 1954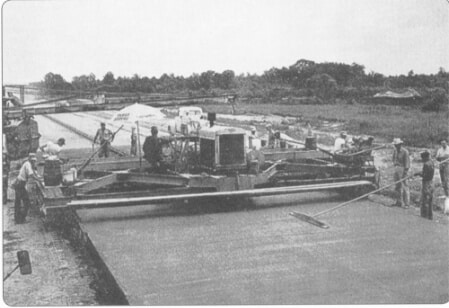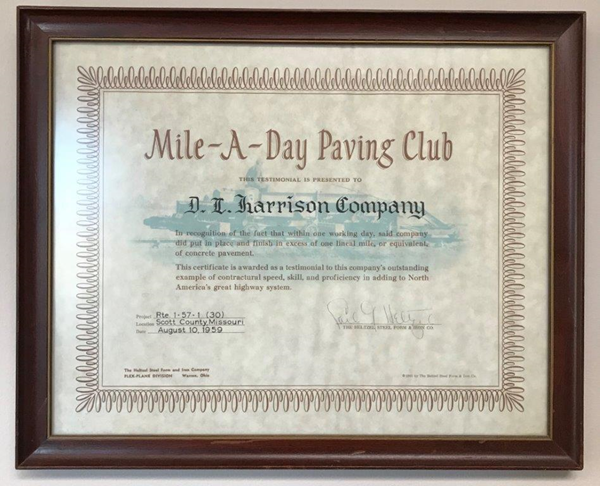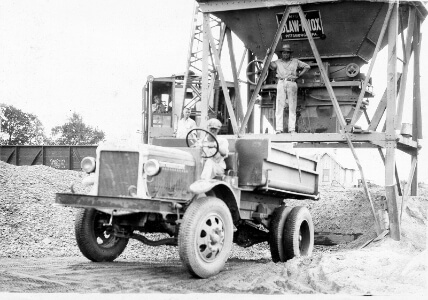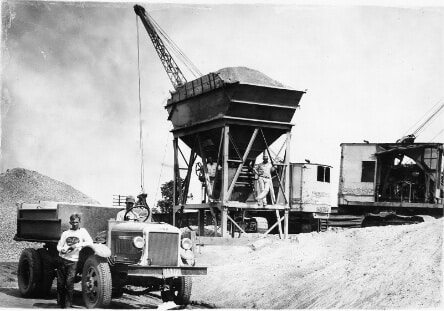 The Regenhardt brothers sold their share of the Regenhardt Construction Company to the R.B. Potashnick Company and D.L. Harrison in 1959, thus forming the D.L. Harrison Company. However, the brothers maintained fifty-percent ownership in the Southern Illinois Stone Company quarry.
The D.L. Harrison Company continued to expand into the concrete paving business. In August 1959 while performing work on I-57 in Scott County, Missouri, the company became only the ninth highway-paving contractor in the nation to pave over one linear mile in a single day.
As the Interstate program wound down in the area, the company began converting from a predominately concrete construction company into the vertically integrated company it is today.
In 1962, Don Harrison started a separate company based in Cape Girardeau called Delta Asphalt Inc., with the establishment of the Cape Girardeau Hot Mix Asphalt Plant. This company was joined in 1964 by Girardeau Contractors, Inc., an asphalt paving company operating in Missouri. Around this same time, the Regenhardt brothers began a similar company in southern Illinois named Southern Illinois Asphalt Company (commonly referred to as SIAC). Also in 1964, Don Harrison and the Regenhardt brothers purchased land in southern Cape Girardeau County and founded Southeast Missouri Stone Company, offering aggregates to the local market.
The Illinois company converted from concrete paving to asphalt road construction in the mid-1960s following major work on interstates 55 and 57 in Illinois and Missouri. Several asphalt plants were also constructed.
Due to economic changes slowing the demand for concrete construction, the D.L. Harrison Company began construction operations in Central America in 1966. The company constructed roadway projects in the republics of Guatemala and El Salvador, including five sections of the Pan American Highway, under the management of Joe Regenhardt.
In the 1970s, the Harrison/Regenhardt group started Southern Illinois Concrete Products to produce concrete products such as round and elliptical pipe and box culverts. This business was sold in 2000.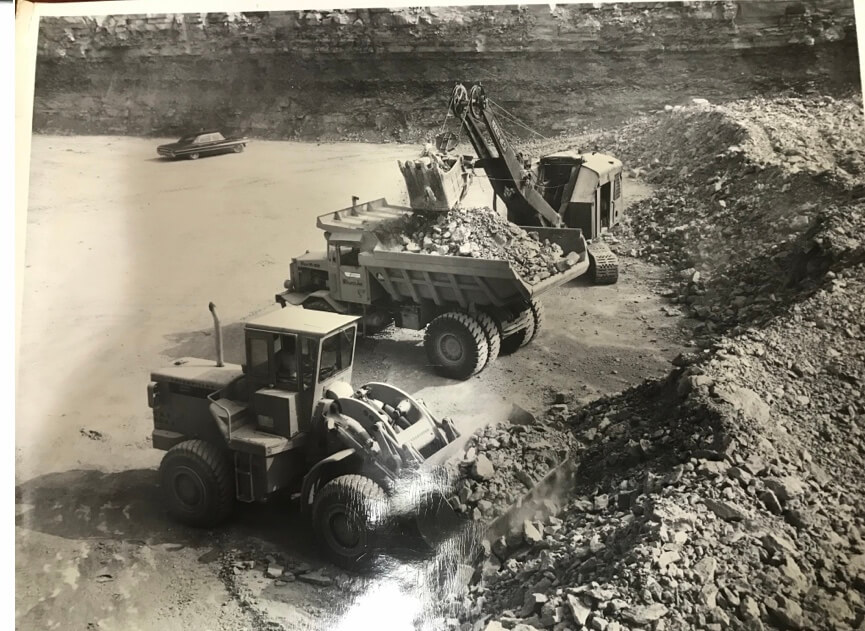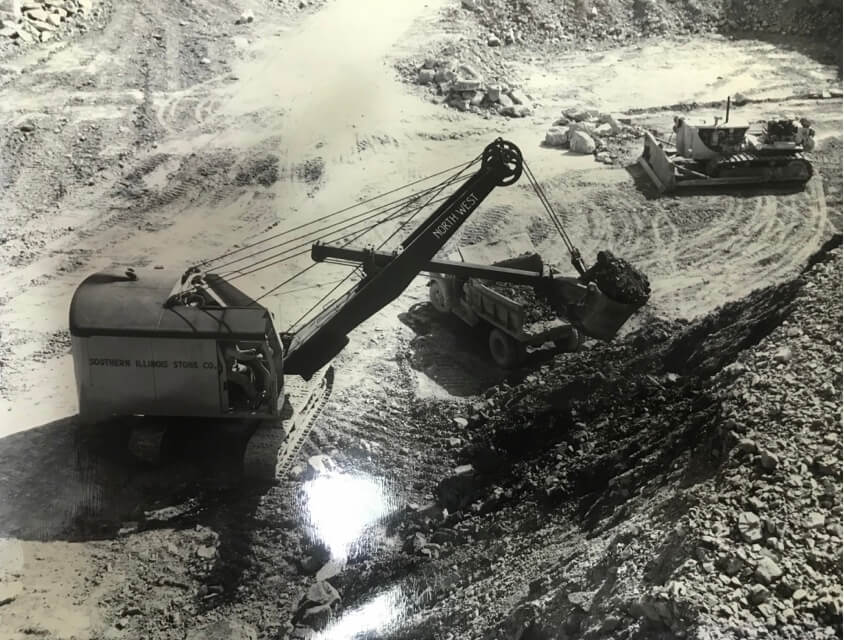 In 1972, Delta expanded into Arkansas with asphalt plants and construction operations.
The Delta Companies owned and operated a liquid asphalt terminal on the Mississippi River in New Madrid, Missouri from 1976 to 1983.
Apex Paving Company was formed in 1978 in Missouri as a non-union construction company and an alternative to Girardeau Contractors, which was union, as were all other Missouri and Illinois operations through the early 2000s.
As the work in Central America began to have political problems affecting the company's operations there, the D.L. Harrison Company sold its interests to a local construction company in 1980. Joe Regenhardt returned to manage operations in southern Illinois.
The early 1980s saw a severe slowdown of the economy, so Delta expanded into the southern Louisiana. The market was booming there due to the higher prices of oil, making it economical to drill for oil in the state. Again, it was asphalt plants and road construction work. In 1982, Delta Asphalt performed work in the famed French Quarter in New Orleans. The streets required resurfacing before the 1984 Louisiana World Exposition (also known as the World's Fair) and Delta completed most of this work. The Louisiana businesses were sold in 1995.
In 1987, Delta Concrete, Inc. was formed in Cape Girardeau for the production and sale of ready-mix concrete and expanded to cover all southeast Missouri.
Expansion Continues – 1990s to Present
The Delta group of companies was purchased in December 1992 by Colas Inc., based in Morristown, New Jersey. The owners, Don Harrison and the Regenhardts, were reaching an age where retirement beckoned, and there were no plans to transfer the business to the next generation.
However, their involvement with the company did not end immediately. Don Harrison became President of the Delta Asphalt group of companies (all operations in Missouri and Arkansas except the limestone quarry in Cape Girardeau), while the Regenhardt brothers were presidents of the various Illinois companies under the parent company Southern Illinois Stone Company.
Since that time, Delta has experienced periods of explosive growth, followed by periods of consolidation and stabilization.
The company continued to expand its involvement in all phases of highway construction, specializing in hot mix asphalt and aggregates. This began with the 1997 purchase of Baughn Construction in Arkansas, which added asphalt plants in Tuckerman and Black Rock, and continued with the 1999 purchase of Clinton Materials Companies. This acquisition added six ready-mix concrete plants in southeast Missouri, a limestone quarry in Williamsville, Missouri, and a sand and gravel operation in Dexter, Missouri.
Additional small acquisitions from 2000 to 2007 added more ready-mix concrete plants in Missouri, asphalt plants and a sandstone quarry in Arkansas, two limestone quarries in Missouri, and a small bridge construction operation in Illinois.
Delta Asphalt of Arkansas purchased two asphalt plants in Searcy and Heber Springs, Arkansas, along with a construction operation in 2002 from Vulcan Materials.
Delta played a key role in a joint venture supplying ready-mix concrete for the Bill Emerson Memorial Bridge project. The joint venture was involved in the largest continuous concrete pour in the history of the Missouri Department of Transportation supplying nearly 5,000 cubic yards. The bridge required approximately 60,000 yards of concrete for the structure and about 5,000 cubic yards of silica fume surface mix over the pre-stressed deck panels. The project started in 1996 and opened to traffic in 2003. Traylor Bros., Inc., based in Evansville, Indiana, was the prime contractor. The project involved the construction of a cable-stayed bridge over the Mississippi River connecting Cape Girardeau, Missouri, and East Cape Girardeau, Illinois.
In 2004, the John Treece Construction quarry in Clinton, Arkansas was added to Delta Asphalt of Arkansas, producing high-quality sandstone products for use in the regional market, including highway and infrastructure construction projects and well pads for the natural gas industry.
In 2009, Delta returned to the liquid asphalt business, leasing terminals in New Madrid, Missouri and Memphis, Tennessee. These operations primarily supply the needs of the Delta group. The operation is known today as Heartland Asphalt Materials Company Inc.
A major expansion into Texas came about in 2011, with operations starting in 2012. The company, Heartland Asphalt Materials Company Inc. (southern region) provided base stock asphalts, polymer-modified asphalts, emulsions, and other asphalt-based products out of two leased terminals (one near Dallas and the second in Lubbock) to local contractors and governmental agencies. Heartland Asphalt exited the Texas market at the end of 2016.
Also, in 2011, the Delta Companies acquired Ballou Pavement Solutions, Inc., from sister company Barrett Paving Materials Company and began to perform pavement preservation projects from North Dakota to Texas. These operations ceased in 2014.
To consolidate its position in the Bootheel of Missouri, the Delta Companies executed two solid business moves in the fall of 2017. Those decisions were to purchase the Heartland Materials Quarry in Jackson, Missouri, and to divest of all the assets of Delta Concrete, Inc. The acquisition of the quarry allowed Delta to provide aggregates to a larger footprint in southeast Missouri.
Delta Asphalt, Inc. and Apex Paving Co., subsidiaries of the Delta Companies Inc., acquired the assets of ASA Asphalt, Inc. in March 2018. This acquisition enabled Delta to further serve the private, commercial, and industrial sector throughout southeast Missouri.
ASA Asphalt, Inc. started out as a small company that grew steadily throughout the years. Two brothers, F.E. (Gene) and Donald Rhodes, purchased the L.O. Reutzel Company in 1979. They renamed the company, ASA Asphalt, Inc., to honor their father, Asa Rhodes. The company, located in Advance, Missouri, performed grading and asphalt paving on city streets, parking lots, driveways, and airports.
In May of 2022, Asphalt Producers, LLC joined Delta Companies Inc. This privately owned contractor specialized in highway and street construction. The purchase included an asphalt plant located in Jonesboro, Arkansas. The plant, equipment, and personnel from this acquisition will assist us in better serving the community of Jonesboro.
Today's Delta Companies Inc.
The Delta Companies Inc. was formed as the holding company for all the Delta operations in 1993. Donald Harrison served as chairman of the board from 1993 to his retirement in 1995. William and Tom Regenhardt retired at the time of the sale to Colas. Joe Regenhardt became President of Delta Companies in January 1993, added the title of Chairman of the Board in January 1996, and retired as President in December 1999, then as Chairman in December 2000. Ric Neubert became President in January 2000. George Ausseil was Chairman of the Board in 2001, and James Weeks became Chairman of the Board in January 2002. In 2016, Zach Green became President and Robert Ponton became Chairman of the Board of the Delta Companies Inc.
In 2022, Delta became a Division of Reeves, which is the COLAS company operating in the southeastern United States. Reeves performs road construction operations in North Carolina, South Carolina, Georgia, and Florida. It also has a Structures Group to build and maintain bridges and similar structures.
By divesting of its operations in Illinois in early 2023, Delta is able to focus on its road construction operations, asphalt plants, quarries, and liquid asphalt production and sales in Arkansas and Missouri. During the peak of the construction season, the company employs approximately 400 men and women dedicated to building and maintaining the transportation infrastructure throughout the region.
Delta Companies Inc. is one of the few firms in today's construction industry with the level of experience, expertise, and longevity to carry forward successfully throughout the 21st Century. By combining strong project management with the latest technology and state-of-the-art construction methods, Delta has established a reputation for safely completing projects to specification while meeting time and budget constraints.
Leaders throughout Delta Companies Inc. at every level consistently demonstrate their intentions with actions to positively influence the attitudes, beliefs, and ideas of their employees and co-workers with the goal of eliminating at-risk behaviors.
The slogan at the Delta Companies Inc. is "Safety / Our Way of Life," and it is truly becoming so.