Folks,
The Delta Safety Steering Team (DSST) held its monthly meeting on Tuesday, June 19, at the Caruthersville Public Library in Caruthersville, Missouri.
[Just for your information, the Caruthersville Public Library has a display of books with personalized inscriptions from numerous United States Presidents, including Calvin Coolidge, Harry Truman, Woodrow Wilson, and Franklin Roosevelt.]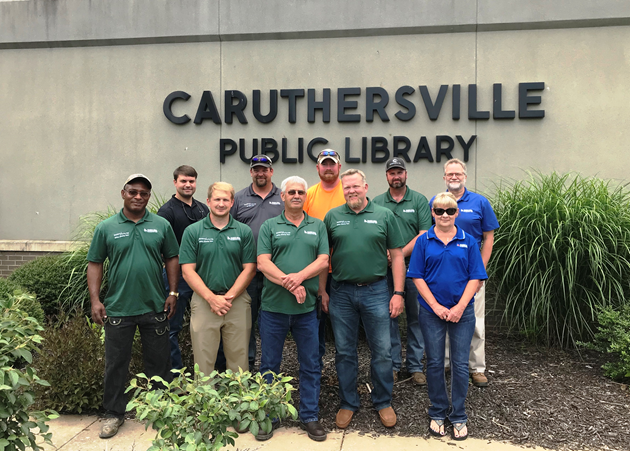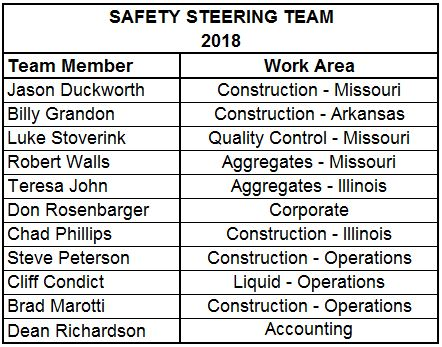 Steve Peterson provided the "safety minute" for the meeting by reminding us about proper hydration in the hot and humid days of summer. He shared a "show & tell" graphic regarding the color of your urine and what it tells you about your level of hydration. He encouraged us to consume eight 8 oz. glasses of water each day.
The DSST reviewed the Safety Meeting, New Hire Onboarding, and S.H.I.E.L.D.S. (Sharing Hazards, Identifying, Educating, Locating & Developing Solutions) metrics for each area. We are pleased to report that through May 2018, we have received 54 SHIELDS.
Thank you to all who have submitted these reports to help your co-workers recognize potential hazards. Details of the SHIELDS will be shared through separate emails and are located inside the Employee Portal on our website (www.DeltaCos.com), which provide excellent topics for your Safety Meetings.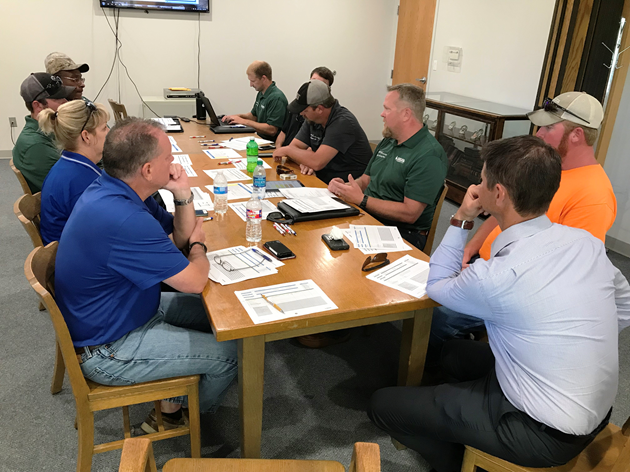 Delta President Zach Green attended a portion of the meeting and provided an Executive Update.
We are also happy to report 71 Safe Operating Procedures (SOPs) have been completed, reported, and saved in the S Drive. These SOPs will make our operations safe and efficient. We discussed the possibility of providing additional training on this process. We have entered into a contract with a local software firm to develop an online program to help us capture, sort, and retrieve SOPs. We expect this program to be available late this summer.
The Cape Girardeau HMA Plant has submitted 28 SOPs – THANKS to Amos Taylor and his crew for embracing this process!
EHS Manager Bruce Menke shared topics and discussion items for next week's Colas Safety Awareness Week. The overall theme is "addiction."
At the conclusion of our meeting, MO/IL HMA Plants Manager Joey Vernon provided us with a safety briefing for a tour of the new portable HMA Plant currently located in Hayti, Missouri. It is a very well-planned site layout and plant configuration with safety and convenience built in to the design. The crew is still making adjustments and improvements to the facility.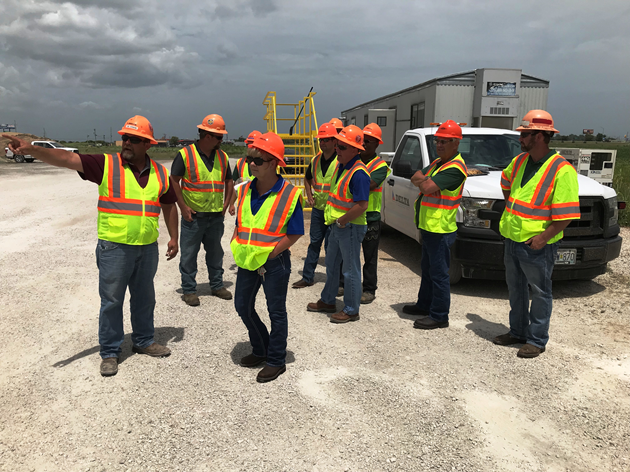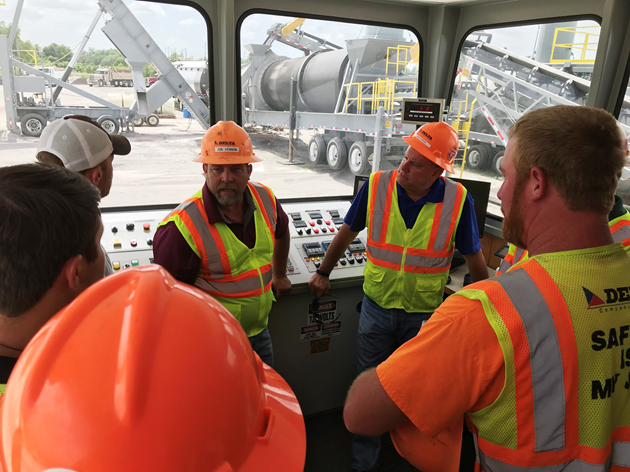 Plants Manager Joey Vernon conducts a tour of the new portable HMA Plant, located in Hayti, MO.
The Delta Safety Steering Team will continue to visit various Delta Companies facilities throughout the year. In May, we visited the SIS Quarry in Buncombe, Illinois. We plan to visit the Construction Office in Marion, Illinois in August and the Regional Office in Paragould, Arkansas in September.
These site visits allow the DSST to observe and learn about our various operations and employees. It also provides an opportunity for the DSST to hear the concerns, comments, and success stories first-hand from our crews in the field. When we visit your site or crew, please share your comments and questions with us.
Thanks to Joey Vernon, Aaron Anderson, Austin Williams, and Gary Reed for hosting us!