We had witnessed an increase in the number of incidents with one vehicle running into another or running over something on the ground in the latter months of the summer.
Borrowing from our Colas Goal Zero Process, we assembled a cross-functional Continuous Process Improvement (CPI) Team to investigate the issue and determine a solution. The Team met in the Caruthersville Public Library in Caruthersville, Missouri on August 23. The event was facilitated by our own Jordan Janet, Regional EHS Coordinator for Missouri/Illinois construction operations. Personnel from our construction crews, the asphalt terminal, a hot mix asphalt plant, and a quarry participated in the project.
The CPI Team consisted of Kevin Keene – Missouri Shop, Austin Williams – Missouri construction, Greg Mullins – New Madrid Asphalt Terminal, Jess Philips – ASA Asphalt, Chris Taylor – Southern Illinois Stone Quarry, Chad Martin – Southern Illinois Materials Company asphalt plant, and Conley Meridith – Delta Asphalt of Arkansas construction.
The Current Situation was described by the following:
Collisions are occurring in close vicinity during the first moves of a vehicle or equipment.
Close calls and incidents are occurring during the first move of a vehicle or equipment. Operator's focus is found to be elsewhere during the occurrence.
Four incidents resulting in minor damage occurred within two weeks of each other. The root cause was found to be that the operator's focus was elsewhere during the occurrence.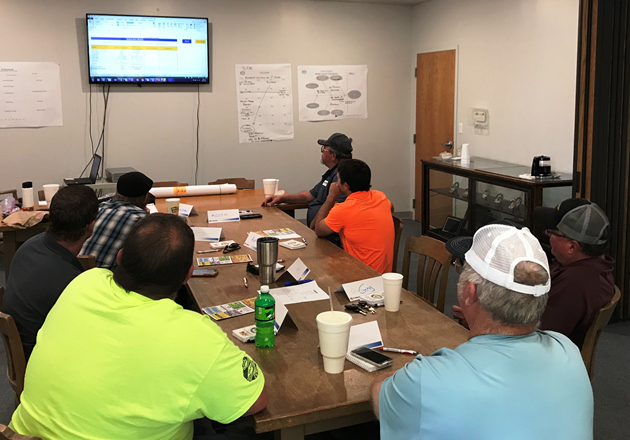 The Team worked through a brainstorming session and determined the Root Cause included:
Distractions – focus might be on one particular aspect of job or surroundings.
Not aware of surroundings.
Rushing.
Not thinking.
Not utilizing all resources provided.
A solution was determined and has been rolled out across the majority of the Delta Companies operations. The solution is for all members of our company to take a few seconds to walk around their vehicle or piece of equipment before moving it to be sure the area is clear of personnel, other vehicles, tools, and debris. The CPI Team developed a sticker to be placed in an obvious location(s) on the vehicle or equipment to serve as a reminder to "slow down – equipment walk around."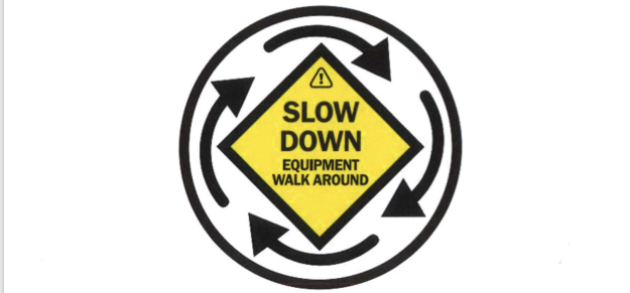 We are confident with education, training, coaching, and positive recognition the Ideal (Desired) State described as "a natural habit of inspecting the immediate area surrounding a parked vehicle/equipment prior to its operation" will become a reality.
We thank the members of the CPI Team for their willingness to participate in this project toward a solution to this important issue. Through open dialog and by working together, we can solve problems!
If you have issues, concerns, or problems, we encourage you to bring it to the attention of your supervisor or manager. It might just be the next CPI project!