The American Society of Safety Professionals (ASSP) held its Professional Development Conference and Exposition, known as "Safety2019," in New Orleans, Louisiana. The three-day event, June 10-12, was attended by more than 5,500 safety professionals.
Safety2019 was dedicated to helping safety professionals grow through education, networking, and advocacy. Attendees were encouraged to participate, listen, share, and engage with their peers from across the country, and around the world.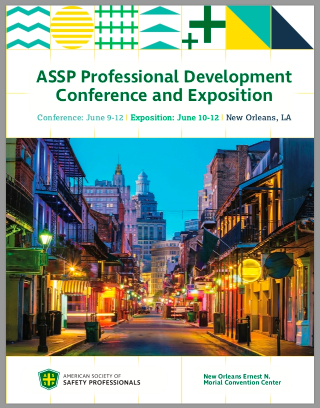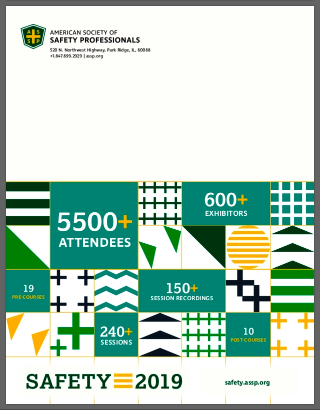 Learning activities, including General Sessions and Concurrent Educational Sessions, were available each day from 7:30 am to 5:30 pm. Attendees had more than 240 individual sessions to select to learn about Business Skills & Personal Development, Construction, Emergency Management/Security, Environment/Hazardous Material, Ergonomics, Fire Protection, Healthcare/Wellness, Human Behavior, Industrial Hygiene/Health, International, Oil Gas/Mining & Mineral Resources, Regulatory Issues/Government/Public Sector, Risk Assessment, Risk Management/Insurance, Safety Management, Technical/Engineering/Standards, Training/Education, Transportation, and Key Issue Collaboration Sessions.
The Expo Hall contained over 590 booths displaying personal protective equipment, fall protection, traffic control devices, mobile apps, signs and tags, alarms, hearing protection, training resources, colleges and universities, and consulting firms.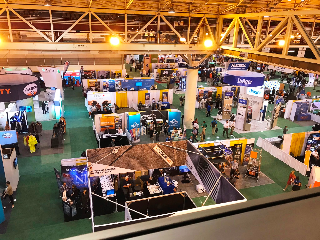 There were also 33 Flash Sessions available throughout the Expo Hall. A Flash Session is a dynamic way to introduce a problem faced by Occupational Safety and Health (OSH) professionals, propose meaningful solutions, and discuss ideas with attendees. These fast-paced sessions last only about 15 minutes, which is just enough time to cover the key points and answer a few questions.
As a new addition to this year's event, there were 18 Think Tanks held in the Expo Hall. Think Tanks allow a deeper dive into a problem or situation faced by OHS professionals. Guided by a facilitator with a thought-provoking question or situation, attendees participated by asking questions, offering possible solutions, and sharing what's worked and, more importantly, what hasn't.
The Delta Companies Inc. had three representatives in attendance this year: Justin Counce, Regional Enivronmental Health & Safety (EHS) Coordinator for our South Region (Arkansas); Jordan Janet, Regional EHS Coordinator for our North Region (Missouri and Illinois); and Don Rosenbarger, Business Development Manager. Justin has already used a simple and easy to understand demonstration regarding hearing loss utilizing a handful of pipe cleaners. Jordan has employed some tips and techniques to create a video discussing a serious "near miss" event. (In Delta's jargon, that is a SHIELDS.) And, Don is in the process of downloading, categorizing, and saving various workshop presentations for future use and reference.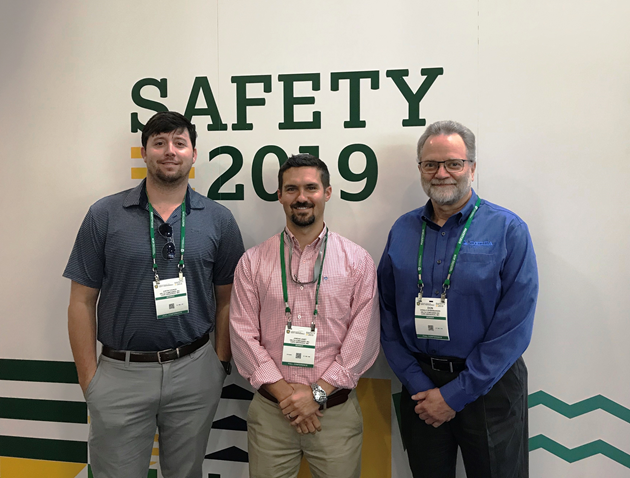 The Closing General Session featured retired American figure skater Scott Hamilton. He delivered a powerful and emotional message titled "Unquenchable." He shared his journey from a sickly child to a world-renown athlete winning four consecutive U.S. championships, four consecutive World Championships, and a gold medal in the 1984 Olympics. A few of his key points were:
There is something powerful about self-esteem. When you feel good about yourself, you give others permission to feel good about you, too!
Have the DREAM!
Be accountable every single time.
This phrase represents everything … you fall down, you get up!
Be strong where you aren't.
What's next in life?Don't know, but whatever it is – Give it 100%!
The American Society for Safety Professionals is a global association for occupational safety and health professionals, committed to advancing members' careers and the safety profession as a whole. You may learn more about available training materials, events, upcoming webinars, other resources, and next year's Conference (June 22-25) in Orlando, Florida by visiting http://www.assp.org.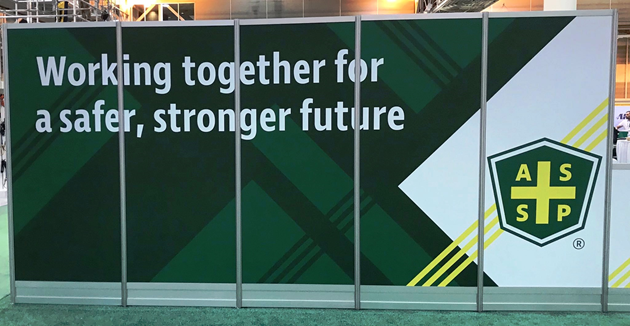 This was another great conference for safety professionals and anyone else interested in creating, developing, and maintaining a positive safety culture. as they say down in Nawlins – das rite!!