The American Society of Safety Professionals (ASSP) held its Professional Development Conference and Exposition, known as "Safety2018," in San Antonio, Texas. The Conference is dedicated to helping safety professionals grow through education, networking, and advocacy. Throughout the Safety2018, attendees were encouraged to participate, listen, share, and engage with their peers from across the world.
The three-day event, in early June, was attended by more than 7,000 safety professionals. The exhibit hall contained over 650 booths displaying personal protective equipment, safety equipment, traffic control devices, software, training resources, and consulting firms.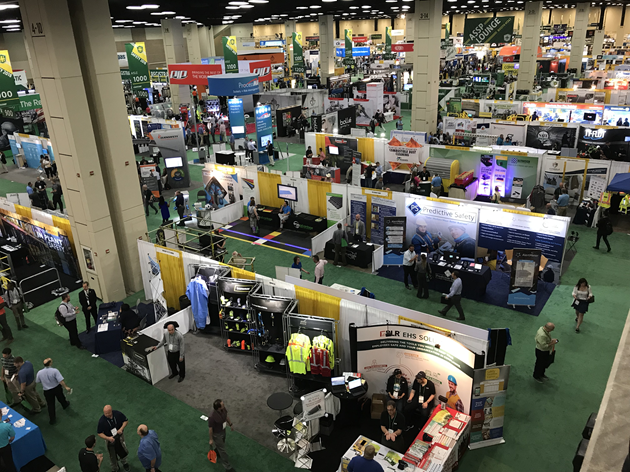 The temperature in San Antonio reached the triple digits every day; however, it was nice and cool inside the class rooms and meeting halls. Learning activities were available throughout the entire day, beginning at 7:30 am and concluding around 5:30 pm. Each day included General Sessions and Concurrent Educational Sessions. Attendees had more than 250 individual sessions from which to choose to learn about Business Skills & Personal Development, Construction, Emergency Management/Security, Environment/Hazardous Material, Ergonomics, Fire Protection, Healthcare/Wellness, Human Behavior, Industrial Hygiene/Health, Oil Gas/Mining & Mineral Resources, Regulatory Issues/Government/Public Sector, Risk Assessment, Risk Management/Insurance, Safety Management, Sustainability/Human Capital, Technical/Engineering/Standards, Training/Education, Transportation, etc.
There were also 37 Flash Sessions available throughout the Exhibit Hall. A Flash Session is a fast-paced (15 minutes) educational opportunity for speakers to share innovative approaches, observations, and insights to find meaningful solutions to the problems facing safety professionals today.
The Delta Companies Inc. had two representatives in attendance this year: Justin Counce, Regional EHS Coordinator for Arkansas, and Don Rosenbarger, Business Development Manager. Both agreed that this is one of the best conferences they have attended due to the vast array of educational sessions available.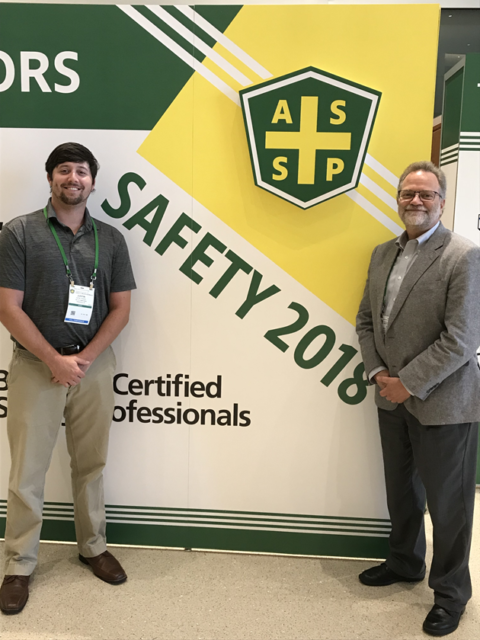 The Conference provided opportunities for attendees to "get social." There were numerous social learning stations, including the ASSP Lounge, Game Station, Relaxation Station, Safety Escape Room, Safety Saves Station, and the Marketplace.
One of the best attended General Sessions was titled: "The Before and After Summit: A Safety Professional's Guide to Prepare for, React to, and Address Workplace Violence Events." When one of the speakers asked the crowd how many had a personal experience with violence in the workplace, it was terrifying and sad to see more than fifty-percent of those in attendance raised their hands.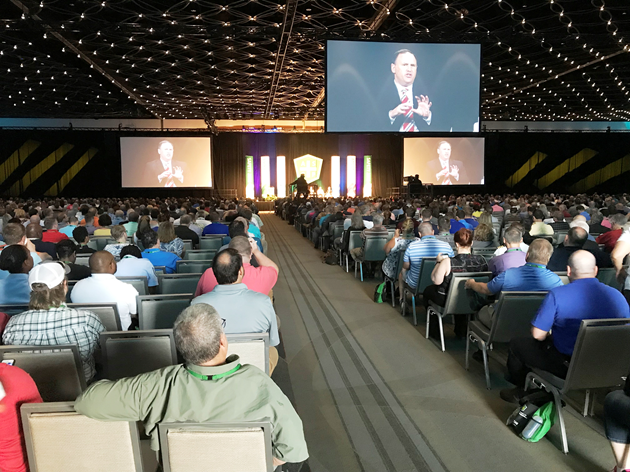 The following are remarks from a few of the many speakers during Safety2018:
Polly LaBarre: "Walk in stupid. Ask more questions than you give answers."
Jenny Krasny: "When stressed, the brain is deprived of oxygen, so it cannot make rational decisions."
Scott Geller: "Be a success seeker, instead of a failure avoider."
Paul Esposito: "Every non-conformance is a near-miss."
Ryan Estis: "Be a future-maker. Hold yourself accountable. Hold others accountable."
Richard Pollock: "Teach your workers the risk, not the hazard."
Justin summed up his take-away from the Conference this way: "Leaders lead people, not concepts or ideas. We must remember the concepts and ideas we adopt are only as good as the people we have leading them."
Continuous improvement of our people is critical to the success of our journey to safety culture excellence. Conferences, such as Safety2018, provide opportunities for learning and growing.
Learn more about the American Society of Safety Professionals (available training materials, events, upcoming webinars, and other resources) and next year's Conference (June 9-12) by visiting http://www.assp.org.