We read books. We give tours. We sponsor county fairs. We display equipment.
But as you know, most of those "in-person" activities have been canceled or postponed.
So we decided to try another way of connecting with our communities.
From an earlier post on this website entitled "Delta Companies ROCKS the Keller Public Library", you already know "Mighty, Mighty Construction Site" is one of our favorite books. The book, written by Sherry Duskey Rinker, illustrated by Tom Lichtenheld, and published by Chronicle Books LLC, focuses on team-building, friendship, and working together to make a big task seem small.
We contacted the publisher to inquire about options. Once we explained our desire (share positive stories about the construction industry), our dilemma (in-person activities canceled due to COVID-19), and our solution (record a reading of the book), Chronicle Books LLC was quick to grant us permission to record and air the video for a limited time.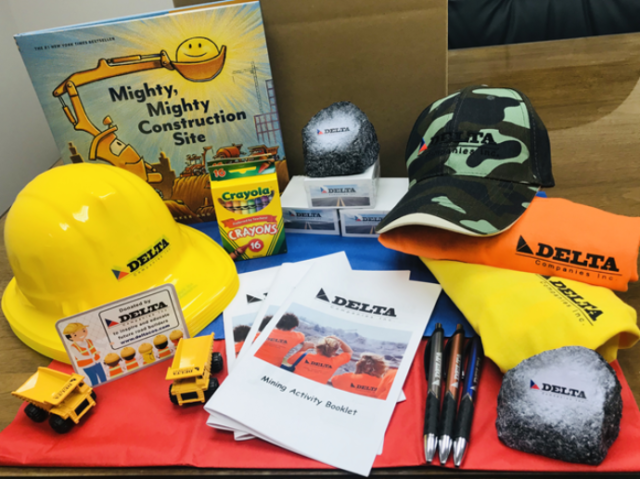 Taylor Kirn, Human Resources Generalist II, delivered the entertaining reading as only she can. Then, we shared the video with public libraries throughout our market area for their storytime events and Facebook pages.
Participating libraries were:
We also donated two copies of the book, some little hard hats, toy haul trucks, "Rock Star" shirts, Delta "ROCKS," and a few other items to those libraries.
Watch for another video book reading later this year!