Aggregates Area Manager Mike Martin has been very active in numerous "Legislative Days" in Missouri to promote proper funding for the state's transportation infrastructure.
During one such visit earlier this year, Martin along with members of the Missouri Asphalt Pavement Association (MAPA) met with Governor Mike Parson to thank him for his past support of transportation and to encourage him as he continues to campaign for proper funding. The Governor was very visible in last fall's "Prop D" ballot issue and in this year's "Focus On Bridges" bonding proposal.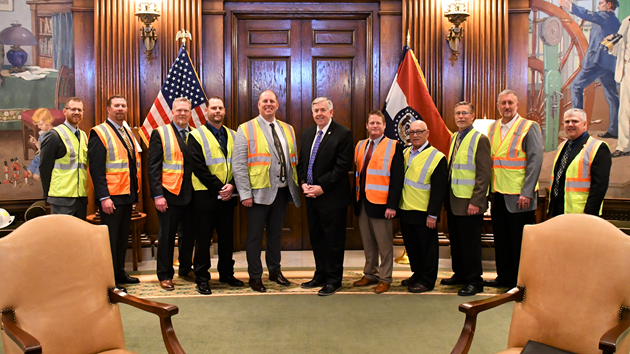 While in the Governor's office, Martin noticed a "memorial coin" collection was on display. He sent the Governor one of the Delta Companies Inc. "safety coins" along with a letter explaining the messages depicted on the coin. (A copy of the letter and coin are shown below.)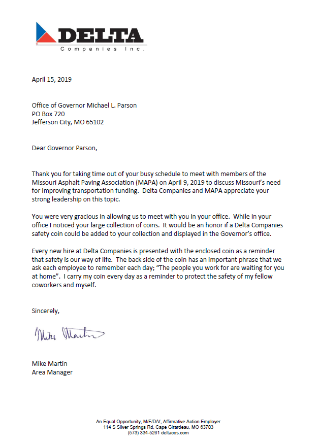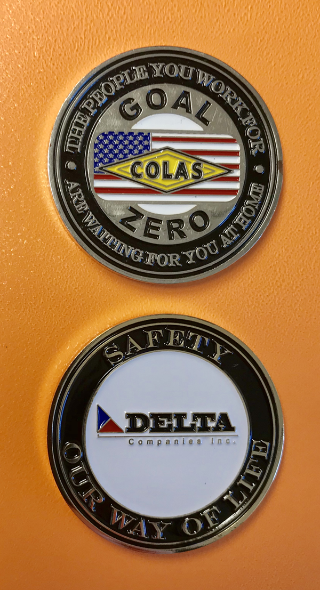 The Governor responded with a brief note AND has placed the coin on display in his office. (A copy of the note and the coin collection are shown below.)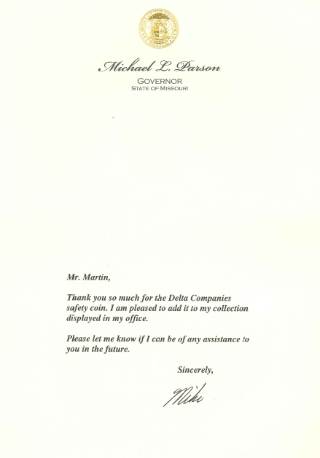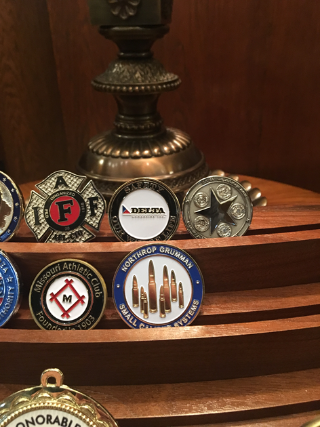 We say "thanks" to Governor Mike Parson for his leadership on transportation infrastructure issues and his visible support of safety by displaying a "safety coin" in his office!
We also say "thanks" to Mike Martin for meeting with legislators regarding transportation issues and for sharing our safety culture with the Governor of Missouri!