Juli Foster has a passion for education and learning, which she believes is a never-ending process. To illustrate, consider that she has earned a Bachelor of Arts in Criminology & Criminal Justice, Master of Science in Management with a specialization in Accounting, and a Master's in Business Administration, all from the University of Maryland.
Prior to coming to Delta, she worked as an Arbitration Case Manager in the grain industry, Information and Research Manager in economic development, and for the Volunteer Income Tax Assistance (VITA) program assisting military families with their income tax returns.
Juli (pronounced like the month between June and August) joined the Delta team as a Staff Accountant working in our South Region office in Paragould, Arkansas. Her duties include reconciling inventory and preparing the inventory report, reviewing jobs and preparing the job analysis report, filing Arkansas sales and use tax, and working with the trucking operations. "The experience and knowledge I have gained in my almost two years with Delta is immeasurable and invaluable," she adds.
She and her husband, Marc, have two children – son Marc (16) and daughter Jordan (14). Both children are straight-A students and share their mother's passion for education and learning. The household also includes Peanut (Shih Tzu mix) and two rescue guinea pigs, Abby and Agnes. It is no surprise that her hobbies are as numerous as her degrees. She enjoys reading, photography, painting, sewing, making jewelry, and scrapbooking. She also enjoys people, and says, "My Delta family makes coming to work worthwhile."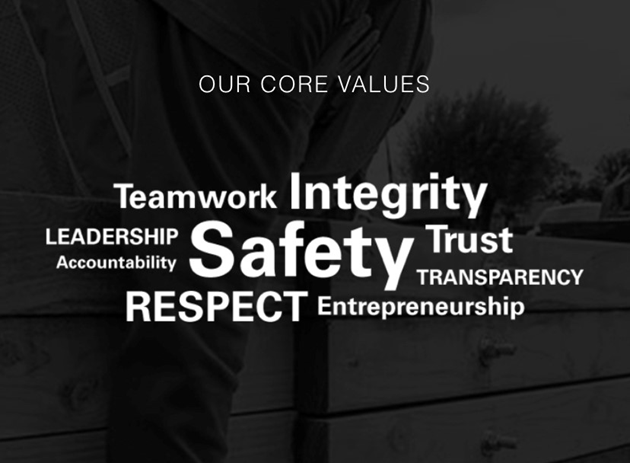 Juli was attracted to Delta by its commitment to core values. She values working for a company that takes pride in its work. She says, "Seeing our core values at work, especially our commitment to safety, is inspiring. I am more cognizant of safety both in and out of the workplace. I am glad I chose Delta and that Delta chose me!"
So is Delta, Juli!