Fire trucks, police cars, service trucks from Ameren UE and Plaza Tire, and an Air Evac helicopter drew hundreds of children and their parents to see these vehicles up close and learn about their uses at the Cape Girardeau "Touch-A-Truck."
The event, sponsored by Chick-fil-A, was held in the grassy area across from Saint Francis Medical Center on Gordonville Road on the evening of August 2nd. The organizer of the event, Kate Lawrence with Chick-fil-A Cape Girardeau, told us that attendance was up over last year's event with more than 200 children.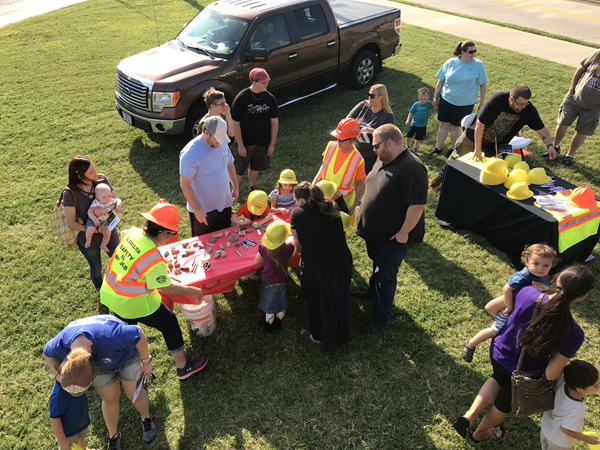 We showcased our Caterpillar 966M loader from the Cape Girardeau HMA Plant (thanks Steve Peterson, Joey Vernon, and Amos Taylor for making this possible). We also had rock coloring and information tables. We distributed yellow "Delta" hard hats, our new Mining Activity Booklet, "Delta" ink pens, and our recruitment flyer. We utilized rocks from our SEMO Quarry for the rock coloring.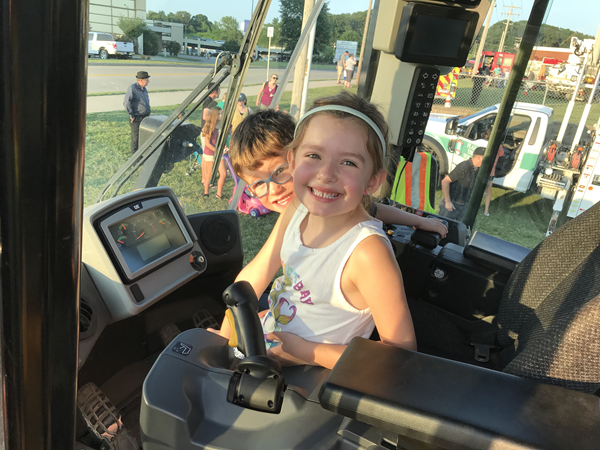 Several members of the Delta family brought their families to the event – Sarah Weadon, Quentin Kelley, and Dean Richardson.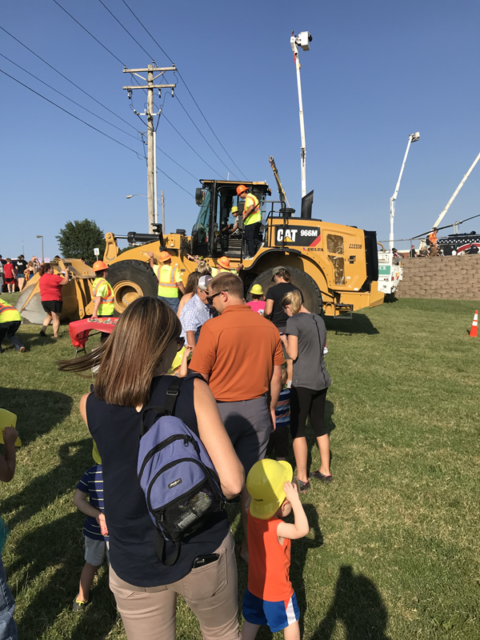 Sharon Johnson, Micki Horrell, Nibesh Amatya, Phil Heimbecker, Bruce Menke, and Don Rosenbarger were quite busy greeting attendees, working the tables, and chaperoning kids through the loader. There was a steady line of kids waiting to climb into the loader.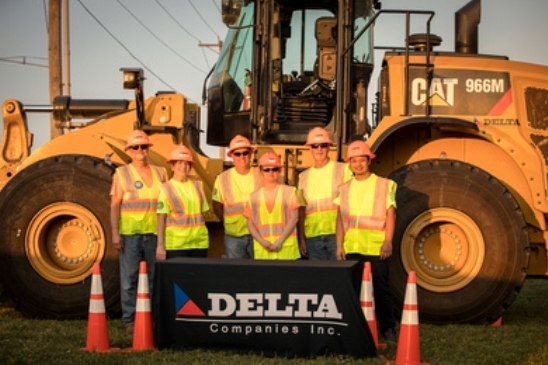 It was an interesting and rewarding event!
We hope to see you there next year!