Children of all ages scrambled to see and touch approximately 25 vehicles, including a race car and hauler, row crop tractor, fire trucks, police cars, aerial boom trucks, garbage truck, street sweeper, a monster truck, and a helicopter from Air Evac Perryville at the "Touch-A-Truck" in Jackson, Missouri.
The event, sponsored by the Jackson Community Outreach Board, was held at the Jackson Civic Center on September 15 from 9:00 am until 1:00 pm. Event organizer, Eric Longman – Associate Pastor at St. Paul Lutheran Church in Jackson, told us the crowd was over 1,600 based on the number of waivers completed at the entrance table. Last year's attendance was 1,000.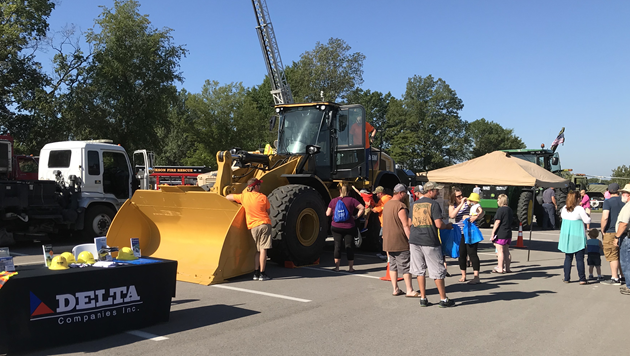 Since our loaders were busy on that beautiful Saturday morning, we featured a brand new Caterpillar 966M loader from our friends at Fabick Cat (thanks to Damon Dillard and the rest of the Fabick Cat family). We had a rock coloring table amply supplied with rocks from our nearby SEMO Quarry. We also distributed yellow "ASA Asphalt" hard hats, our new Mining Activity Booklet, "Delta" ink pens, recruitment flyers, and information regarding Proposition D – YES on D for safer roads and bridges.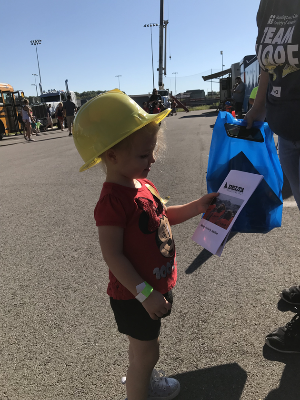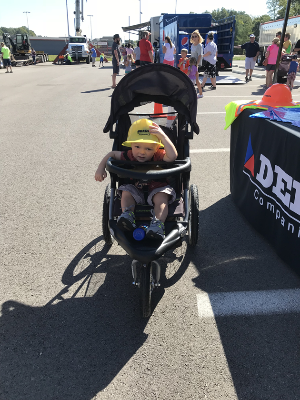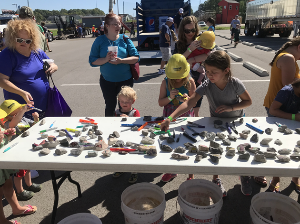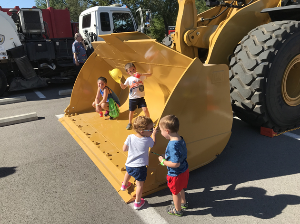 Megan Pingkian, Micki Horrell, Cathy Lorenz, Christine Linguanti, Paul Hudson, Mike Martin, and Don Rosenbarger were busy greeting attendees, working the tables, answering questions, and assisting kids in and out of the loader. We saw many potential future equipment operators on that Saturday morning.
We hope to see you at next year's event!