We continue to provide entertainment and education about the construction industry through book readings. This time it was "Construction Site on Christmas Night." The book, written by Sherry Duskey Rinker, illustrated by AG Ford, and published by Chronicle Books LLC, tells the story of our friends (the mighty construction trucks) as they are busy building a very special gift in time for Christmas Eve. During the process, they learn an important lesson about giving and receiving.
We were glad to work with the publisher again to present this reading of the book for a limited time during the holiday season – December and January.
Courtney Quinn, Human Resources Generalist in our Paragould, Arkansas office, and Taylor Kirn, Human Resources Generalist II in our Cape Girardeau, Missouri office, tag-teamed this enjoyable reading of the book. We shared the video with nine public libraries throughout our market area for their story time events and Facebook pages.
Participating libraries were:
Cleburne County Library in Heber Springs, Arkansas
Craighead County Public Library in Jonesboro, Arkansas
White County Regional Library System in Searcy, Arkansas
Greene County Public Library in Paragould, Arkansas
Van Buren County Public Library in Clinton, Arkansas
Marion Carnegie Library in Marion, Illinois
Cape Girardeau Public Library in Cape Girardeau, Missouri
Caruthersville Public Library in Caruthersville, Missouri
Poplar Bluff Public Library in Poplar Bluff, Missouri
In addition to the video, we donated two copies of the book, hard hats, toy haul trucks, "Rock Star" shirts, Delta "ROCKS," hand sanitizer, disinfectant wipes, and a few other items to those libraries.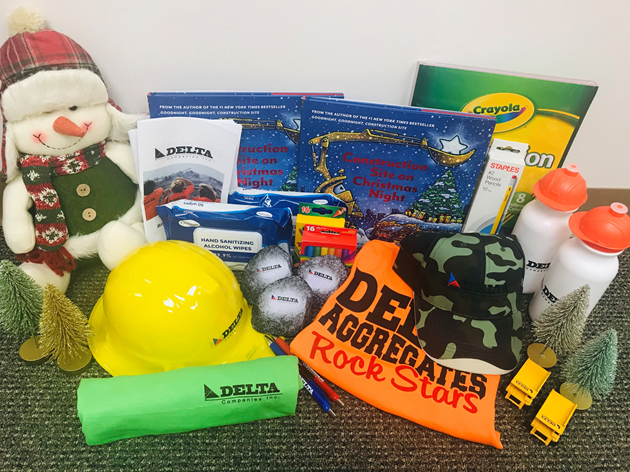 Watch for another book reading later this year!