Even during the pandemic, the folks at Delta stepped up to help save lives.
We hosted a "#DeltaDonates Blood Drive" in partnership with the Southeast Missouri Chapter of the American Red Cross on December 15 at our Corporate Office in Cape Girardeau, Missouri.
A crowd of mostly repeat donors from the Corporate Office and our Missouri Quality Control Lab gave 17 units. We had a mother and son team and some Cape Girardeau residents join us. There were two first-time donors, which is important because people who donate are likely to donate again and again. They learn it doesn't hurt, it doesn't take very long, and it's a great feeling knowing they are saving lives.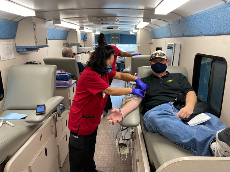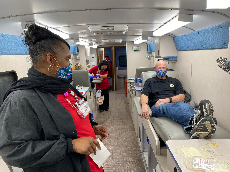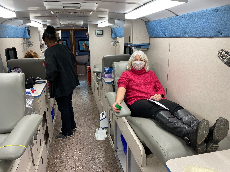 [It is worth noting that most of the Delta donors were working from home and made a special trip to the office for this Blood Drive.]
The American Red Cross is testing all blood, platelet, and plasma donations for COVID-19 antibodies. As part of that effort, plasma from whole blood donations testing positive for COVID-19 antibodies may now help current coronavirus patients in need of convalescent plasma transfusions.
In addition, all the people who needed blood transfusions before COVID-19 still need those blood transfusions. The need has not diminished at all, BUT the supply has been dramatically reduced due to cancellations of numerous blood drives and the closings of schools and businesses.
Did you know:
1 donation has the potential to save up to 3 lives.
Blood and platelets can't be manufactured; they can only be donated.
Red blood cells must be used within 42 days.
Platelets must be used within just 5 days.
Donation frequency is typically every 56 days.
Blood Donors must be in good general health and feeling well; be at least 16 years old; and weigh at least 110 pounds. Learn more about donating blood or hosting a blood drive by visiting www.redcrossblood.org or call 1-800-RED CROSS (1.800.733.2767).
Don't wait – donate today!