The Cape Girardeau Career & Technology Center (CTC) held its annual Manufacturing Day on October 3. Manufacturing Day® is a national event that celebrates modern manufacturing and is meant to inspire the next generation of manufacturers.
Manufacturing Day addresses common misperceptions about manufacturing by giving manufacturers an opportunity to open their doors and show, in a coordinated effort, what manufacturing is — and what it isn't. By working together, manufacturers can address the skilled labor shortage they face, connect with future generations, take charge of the public image of manufacturing, and ensure the ongoing prosperity of the whole industry.
Over 200 7th and 8th grade students and nearly 150 CTC junior, senior, and adult students from the greater Cape Girardeau area participated in the event. The students were provided literature and other information along with the opportunity to join in several hands-on activities with the various exhibitors.
Exhibitors at the day-long event included: Botkin Lumber, Buzzi-Unicem USA, Mondi Jackson, Nestle Purina Petcare, Newell-Rubbermaid, and SEMO Milling.
The Delta Companies Inc. provided tours of our Cape Complex, which includes the SEMO Quarry, the Cape Girardeau HMA Plant, and the Missouri Shop, to the high school and adult students. Taylor Kirn, Christine Linguanti, Joe Vernon, Tony Shafer, and Don Rosenbarger served as tour guides for the six bus trips. Dan Grier with SEMO Ready Mix joined the tour for a discussion of the ready-mix concrete plant.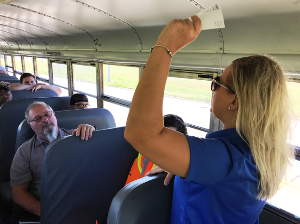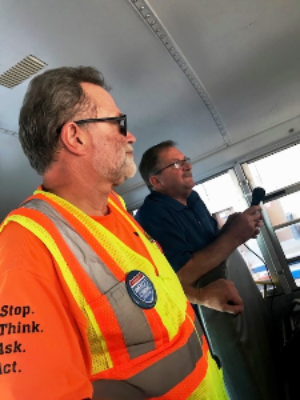 The questions were few in number, but very meaningful. One young man asked "what are aggregates?" and "why are they important?" Those are great questions! Other questions included what are the skills necessary to get a job, how old do you have to be to work in the construction industry, do I have to furnish my own tools? Those are questions we must be able to address to attract these young people into our industry. We will continue to work with the CTC and area high schools to provide answers to these and other relevant questions.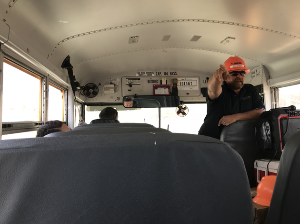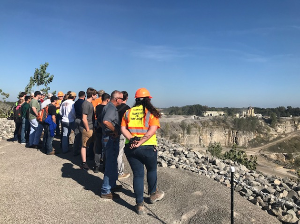 Participating high schools included Advance High School, Central High School, Central Academy, Chaffee High School, Delta High School, Jackson High School, Kelly High School, Leopold High School, Notre Dame High School, Oak Ridge, Saxony Lutheran High School, Scott City High School, and Woodland High School.
We wish to thank the CTC staff, especially Libby Guilliams – Director – Career & Technology Center, Kristy Unger – Assistant Director, and Kathleen Clayton – Workforce Develop Coordinator, for their assistance during this event.
The CTC staff told us they saw a great deal of excitement with the kids and expected they would be talking to their parents about their experiences.
You may learn more about the CTC and the various programs it offers by visiting: https://ctc.capetigers.com/home and about Manufacturing Day by visiting: http://www.mfgday.com/about-us.