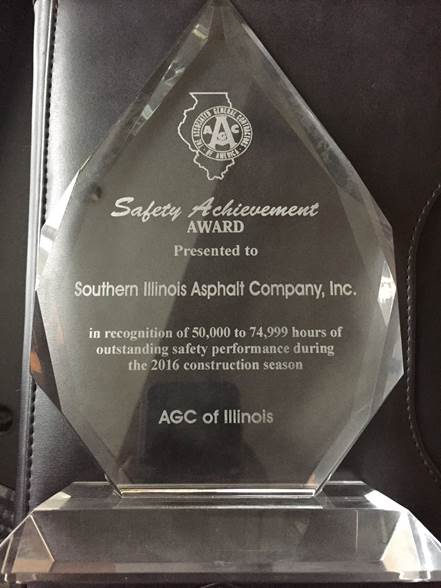 Congratulations to Southern Illinois Asphalt Company, Inc. for earning the Safety Achievement Award from the Associated General Contractors of Illinois. Awards were presented during its 110th Annual Convention this week for the lowest incident rate in each of seven categories, which are defined by the total number of man-hours worked during the reporting period.
SIAC was recognized for outstanding safety performance, in the 50,000 to 74,999 hours category, during the 2016 construction season.
Congratulations to Regional Manager Rick Moody, Construction Manager Brandon Machen, Superintendent Robert Tucker, Foremen Chad Phillips and Mike Murphy, and all the other Illinois Construction Team members for this remarkable accomplishment!