The Missouri Limestone Producers Association (MLPA) selected six companies, encompassing 32 sites, as recipients for its inaugural MLPA Environmental Awards.
Delta Companies Inc. had four sites recognized:
Dexter Sand & Gravel located along US-60 just east of Dexter
Heartland Materials Quarry located along I-55 in Jackson
SEMO Quarry located along I-55 south of Cape Girardeau
Williamsville Quarry located on Route 67N north of Poplar Bluff
"These Missouri companies have demonstrated leadership in the field of environmental protection and being good stewards of the state's natural resources," says Lina Klein, chair of the MLPA Environmental Committee. "The Missouri Limestone Producers Association is proud to recognize these companies for their efforts in setting a standard that all Missouri aggregate operations should strive to achieve."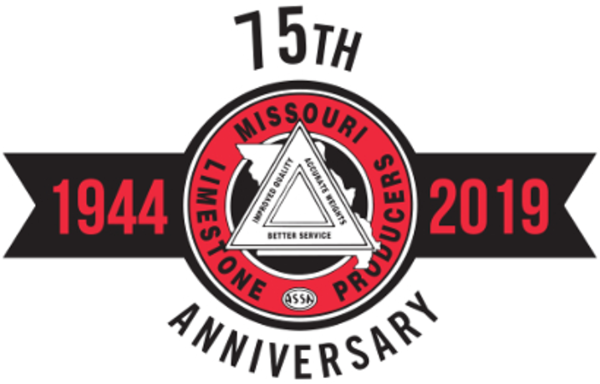 According to MLPA, the Environmental Awards program was launched in the fall of 2019 with the goal of recognizing companies which make positive steps in policies and practices to protect the environment and to improve public perception of the aggregate industry.
Questions on the application included:
Does your company or site have a written Environmental Policy?
Does your site conduct an annual environmental audit or inspection?
Do your site's employees receive annual environmental training?
Does your site have an employee certified in EPA Method 9 – Visible Emissions Evaluation?
Does your site have a formal complaint response program?
Has your site completed any engineering improvements or implemented any behavioral changes that reduce energy consumption in the past year?
Has your site engaged in community outreach or open house events to educate the public on the environmental impacts of mining?
Delta Companies Inc. President Zach Green said, "These awards recognize that the crews at these aggregate locations exemplify our Core Value of Respect, which includes a high regard and appreciation for the environment." He noted many of the Delta employees enjoy hunting, fishing, and farming, all of which depend on strong attention to environmental stewardship.
MLPA was organized in 1944 to promote and protect the interests of crushed stone operators located or doing business in the state of Missouri. The association is involved in legislative issues, state and federal regulatory matters, community and public relations, and the marketing of crushed stone products.
Learn more about the Missouri Limestone Producers Association by visiting www.MOlimestone.com.