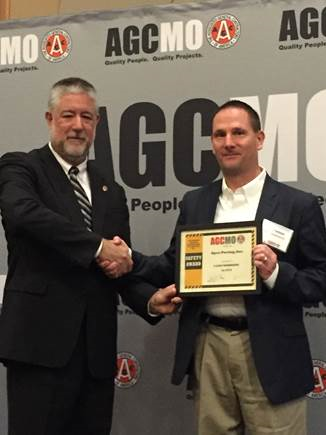 Yesterday, our Plants & Equipment Manager Jerry Farnham accepted an award on behalf of Apex Paving at the AGC of Missouri Annual Convention.
The award was the "Safety Award" for recording zero lost work days in 2016.
Congratulations to Regional Manager Rick Moody and the crews of our Missouri Construction operations!