The Southern Illinois Stone (SIS) Quarry hosted a field trip for students from Southern Illinois University – Carbondale (SIUC) on April 13. The four students were members of Dr. Joseph Hirschi's Senior Design class.
The mining engineering seniors visited the SIS Quarry to conduct a haul truck "time study." They observed our fleet of two Caterpillar 775 Haul Trucks as the trucks traversed from the loading area in the bottom of the quarry to the dumping station at the primary crusher. They also received a tour of the facility.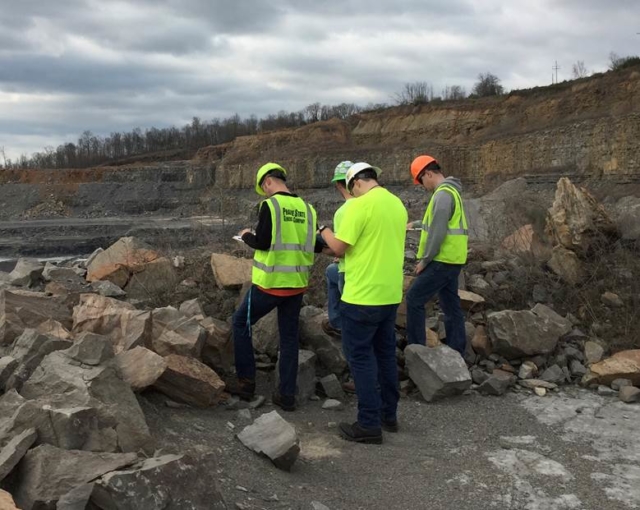 Our SIS Quarry is located in Goreville, Illinois, which is an easy drive from the SIUC campus in Carbondale.
The data gained from this study will assist the students in completing their final project for the class. The students, working in pairs, were tasked with designing an efficient mining operation. We supplied SIUC with an abundance of information to help the instructors and the students to better understand a mining operation and the components of a successful mine plan.
The students and Dr. Hirschi were very enthusiastic and grateful about being able to visit the mine.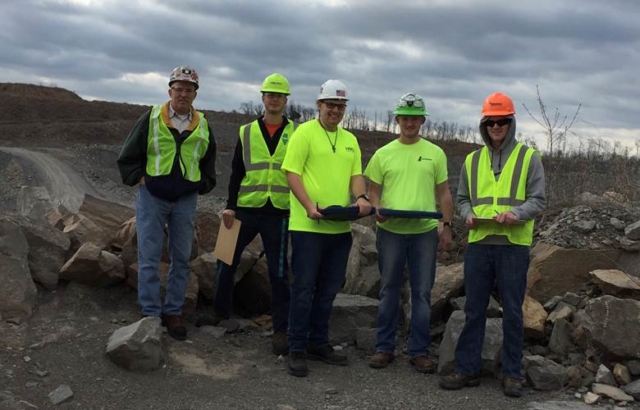 We are an avid supporter of this program. Why? Well, Drew Hoover was one of the students involved in this same class project two years ago. He is now a Project Engineer for our Aggregates Operations and our primary drone pilot.   He is putting his classroom lessons to good use for the Delta Companies Inc.